Connecting Your Workforce through Mobile Applications
If you happen to follow Ultimus on Twitter or keep up with our blog, you would have noticed that on Thursday, June 23 Ultimus served as a Gold Sponsor and panelist at the North Carolina Technology Association's (NCTA) Emerging Tech and Trend event at the Charlotte Chamber of Commerce. The ETT event, which discussed how to connect your workforce through mobile applications, had a great turnout with over 80 people in attendance.
Ultimus' vice president of Product/Technology North America, Chris Adams, served as a panelist and offered great insight on numerous audience questions about mobile applications. Discussion topics included: industries that have benefited from the use of mobile applications; business problems that have been solved through the use of mobile apps; how mobile applications have helped lower costs through real-time information; and how companies ensure information transmitted through mobile applications is both safe and secure. Below you will find a photo from the event.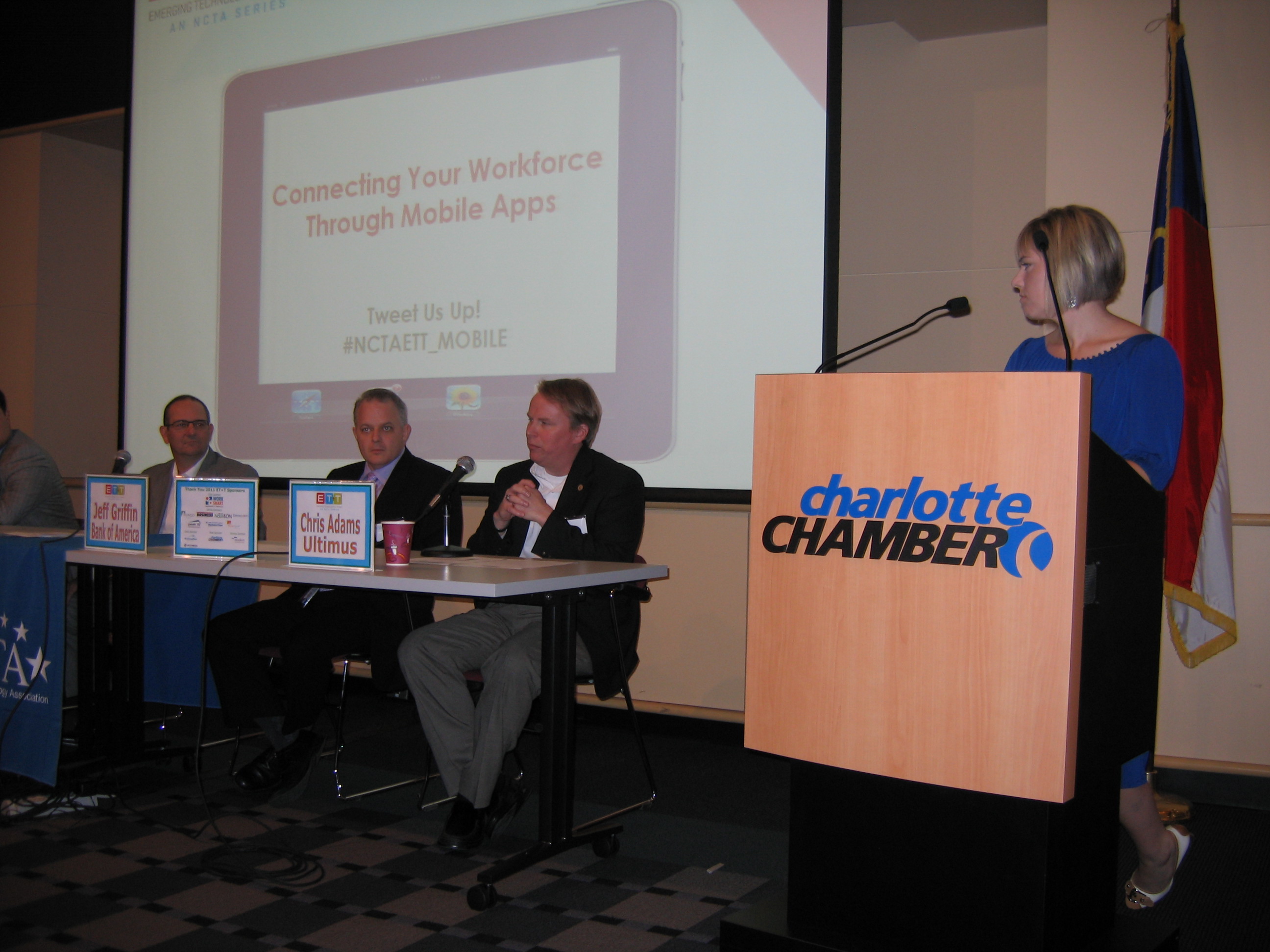 As a Gold Sponsor, Ultimus set up an exhibit table for attendees to visit and speak with an Ultimus representative. There were many discussions about how The Ultimus Adaptive BPM Suite provides employees with the ability to perform work-related tasks on the go.
It was a pleasure meeting so many of our North Carolina neighbors and gathering information on their company capabilities. We look forward to attending and participating in future NCTA events!
Allison Thiebaud
Senior Marketing Specialist