Ultimus DPA Portal and Ultimus Advanced Task Service
The only technology for in-production process performance, productivity, and reliability
Widespread, pervasive business process automation is at the core of every digital transformation effort. But digital transformation means more than just fast delivery of automated processes solutions. Organizations with dozens or hundreds of automated processes, tens of thousands of process incidents, hundreds of thousands of users, and/or mission critical or data sensitive processes need to think about performance, scalability, availability, security, and end-user productivity as well.
That's why Ultimus created DPA Portal (previously known as Ultimus WebClient) with Ultimus Advanced Task Service, the only technology that addresses the in-production needs of the modern digital enterprise.
Designed for enterprise Digital Transformation
Like all modules of the Ultimus Digital Process Automation Suite, the Ultimus DPA Portal with Ultimus Advanced Task Service is designed to fulfill the full spectrum of requirements in high volume, multi-process environments and to extend business processes to customers, partners - even entire citizen populations – with security, simplicity, and maximized user experience.
Ultimus DPA Portal
Ultimus DPA Portal is a unified browser-based "portal" that is tightly integrated with forms, dashboards and reports, and administrative and business control interfaces to create an intuitive, high productivity workspace for all process participants and all process interactions.
Ultimus DPA Portal:
Employs user experience best practices so that the right information is easily accessible and users are productive;
Allows administrators to define group and/or individual end user-specific access to all digital process resources – from processes to dashboards, reports, and 360-degree data views to administrative, DevOps, and business user control applications;
Allows administrators to define rules for task reassignment in the event of absences or other exceptions as well as to define end-user portal configurability options;
Provides user-configurable language settings so that geographically dispersed process participants can work in the language of their choice; and
Incorporates sophisticated responsive design and device detection capabilities so that full functionality and maximized usability are maintained across all device screen sizes and orientations.
Ultimus Advanced Task Service (UATS)
Ultimus UATS is a unique service layer that ensures the scalability, performance, and availability of solutions and applications by (1) off-loading data caching and task distribution operations from BPM engines and (2) synchronizing these operations in multi-server and network load balanced environments.
UATS:
Reduces the computing load on Ultimus BPM servers to ensure scalable process performance and lightning fast end user response times;
Supports multiple and/or network load balanced (NLB) Ultimus BPM servers to ensure availability and reliability of mission-critical processes or to isolate data-sensitive processes;
Works seamlessly with Ultimus DPA Portal to provide a unified, consolidated portal end user experience that hides the complexity of the underlying enterprise server infrastructure; and
Makes it possible to define data synchronization policies with third-party applications and incorporate them into process solutions and reports.
ANALYST REPORT
— Analyst and Deep Analysis founder Alan Pelz-Sharpe.
READ REPORT
CASE STUDY
Learn how a central bank enhanced financial stability by migrating the licensing and oversight activities of all financial institutions to a digital format.
LEARN MORE
VIDEO
This video outlines the pitfalls of many intelligent process automation initiatives, as well as the technologies that can deliver automation faster.
WATCH NOW
Customers deploying Ultimus DPA Portal and UATS will benefit from:
Unprecedented speed and scalability
Scale-up incidents, processes, and users in public-, private-cloud, or on-premise scenarios without degrading end user experience and response times.
Powerful, centralized administration of all processes and process resources
Highly flexible, centrally administered end user role management makes it easy to get the right process resources to the right people – whether insider or outside the enterprise. Grant access based on job function, department, skills, projects, locations, or whatever criteria or combination of criteria you want.
Mission Critical reliability and privacy
UATS makes it easy to create complex infrastructure scenarios that maximize uptime and privacy – without compromising end user experience and productivity. Isolating processes with sensitive information, running mission critical processes on clustered/NLB servers, and avoiding overlapping maintenance windows is simple with UATS.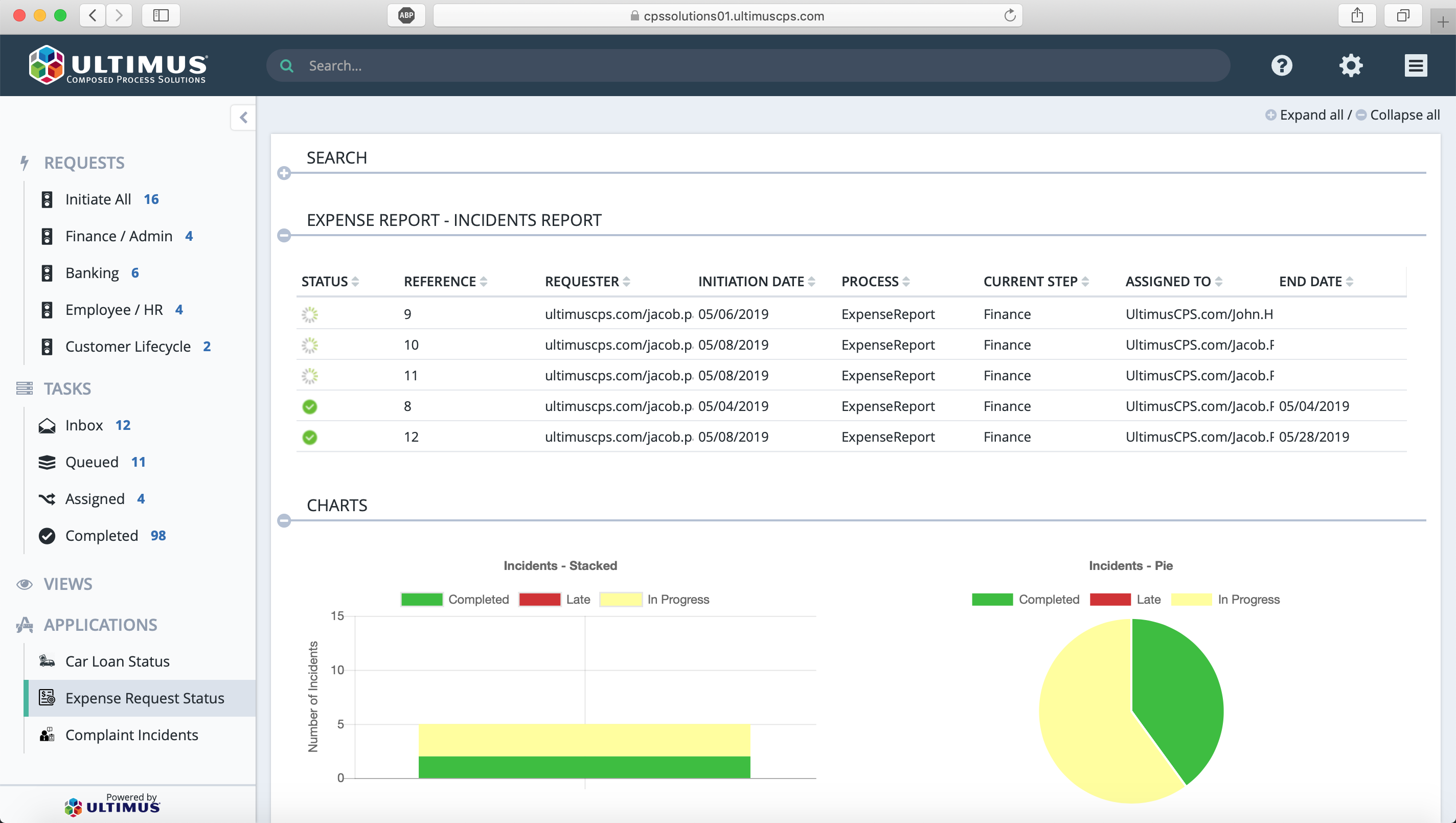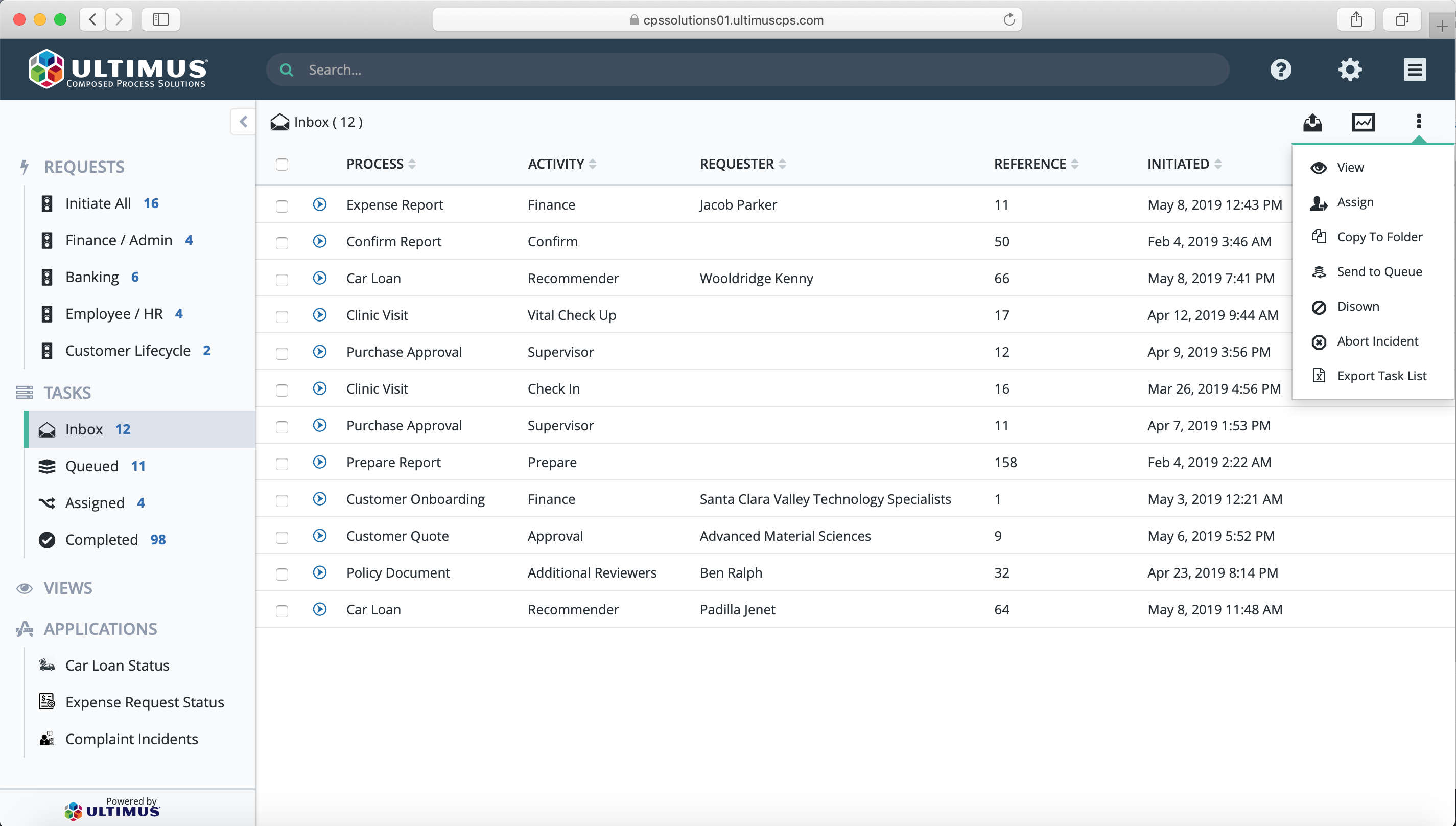 Fast deployment
DPA Portal requires no client installation and runs without prerequisites, simplifying and speeding deployment and providing maximum flexibility when designing solutions.
Multi-language, customizable user experience
Increase adoption and reduce confusion with a modern, intuitive design that incorporates familiar navigation and usability capabilities, user-selectable language settings, and user-definable views.
Mobility and multiple browser support
Clients can utilize any modern browser on any device - from smartphones, to tablets, to desktops.
Branded Portal experience
Increase user satisfaction, retention, and results with a branded, multi-language, single point of contact for all employee, citizen, and customer interactions.