ULTIMUS SERVICES
Ultimus Knowledge Exchange
Components of the Knowledge Exchange Framework
Ultimus has established the Ultimus Knowledge Exchange Framework so that its employees, partners, and customers have the information, technologies, and resources necessary to ensure customer success and ongoing business value and, ultimately, to achieve the goal of real digital transformation.
1. Market Intelligence and Outreach
Ultimus maintains its long record of technology and innovation leadership by engaging a variety of channels that help it anticipate technology trends and future customer requirements. These efforts allow Ultimus to productize features and capabilities, digital assets, and common solution use cases in order to avoid expensive, one-off customization, sub-optimal workarounds and/or customer compromises, as well as to enhance solution delivery speed and quality.
1.1 Technology Analyst Relations
Ultimus contracts with the leading technology analyst firms to help guide its technology roadmap and its market positioning and go-to-market strategies. The major components of this effort are regular analyst briefings and inquiries with analysts covering direct and adjacent market segments, as well as full-day deep-dives with the most relevant analysts.
1.2 Developer Customer and Project Engagement
Ultimus ensures that all levels of its core product development team have first-hand knowledge of customer needs and product usability by participating in the delivery of customer solutions directly, as well indirectly by supporting partners and Ultimus delivery consultants. Ultimus developers spend and least 10% of their time in these efforts and some devote substantially more.
2. Mentoring, Training, and Solution Certification
Ultimus offers several efficient and cost-effective services designed to ensure that customers and partners have sufficient knowledge to derive optimal value from Ultimus' innovative technologies and to ensure adherence to best practice and alignment with the Ultimus roadmap.
These services include (1) three levels of instructor-led training and certification, (2) review and analysis of Ultimus DPA Suite solutions for conformity with best practices; and (3) mentoring services that provide ongoing training, mentoring, and guidance. For customers implementing Ultimus-based solutions themselves, Ultimus typically packages initial solution co-development services into license sales.
These services are available without charge to Ultimus DPA Premier Partners and DPA Premier Customers, subject to certain limitations.
3. Technology Resources
Composed Process Solutions, the Ultimus DPA Suite's unique low-code application development environment, applies the concepts of modern industrial engineering and automated assembly to software development in order to achieve the order of magnitude improvements in product delivery time, cost, and quality that have been realized in other industries.
As in the case of a modern, automated factory, CPS pre-implements the requirements common to business process solutions (e.g., architecture, UI, mobility, localization, capabilities, content, rules, solution logic and business relevance, etc.) once in a single domain model that captures the experience and best practices Ultimus accumulated implementing and supporting thousands of process.
In addition to the built-in functionality described above, Ultimus provides a range of content, digital assets, and solution fragments that speed solution development and ensure best practices and alignment with transformational goals. Many of these assets are included in new Ultimus releases or, in some cases, provided by Ultimus directly.
3.1 CPS Reference
In addition to complete product documentation, the unique nature of the Composed Process Solutions development paradigm allows for the creation of CPS Reference, a "live" manifestation of materials in the product documentation conveniently accessed from within the CPS Composer. CPS Reference, included in the Ultimus DPA Suite and updated with new releases, allows CPS composers (i.e., solution implementers) to understand and visualize the functionality of CPS digital assets, capabilities, and syntax by manipulating them in a CPS UI.
3.2 Ultimus DPA Solution Starters
Ultimus DPA Solution Starters are functional business process automation solutions that are readily configurable to meet the most demanding enterprise requirements. DPA Solution Starters are free upon request to customers with a valid Ultimus license and support contract.
DPA Solution Starters deliver significant business value because, like all Ultimus Digital Process Automation Suite solutions, they are composed from reusable digital assets according to our domain-driven engineering approach.
The ever-growing list of Solution Starters includes our renown AI-based Invoice Processing and Approval solution, Automated Email Process Launch, and Expense Reporting and Approval, among others.
3.3 CPS Digital Assets
In addition to the built-in functionality provided by the Ultimus domain model, Ultimus provides a range of content, digital assets, and solution fragments that speed solution development and ensure best practices and alignment with transformational goals. Many of these assets are included in new Ultimus releases or, in some cases, provided directly from Ultimus.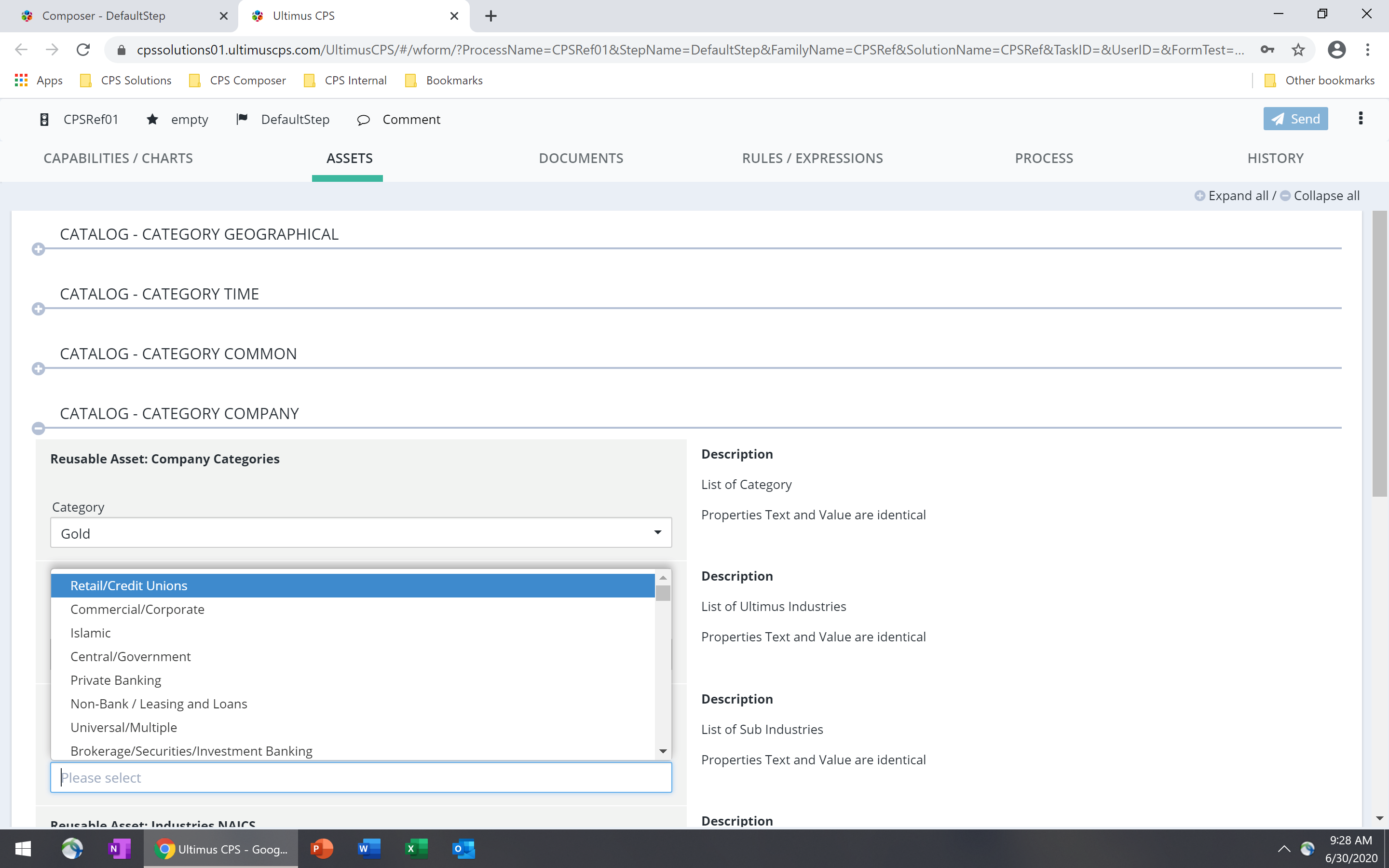 CPS Reference – Catalog Assets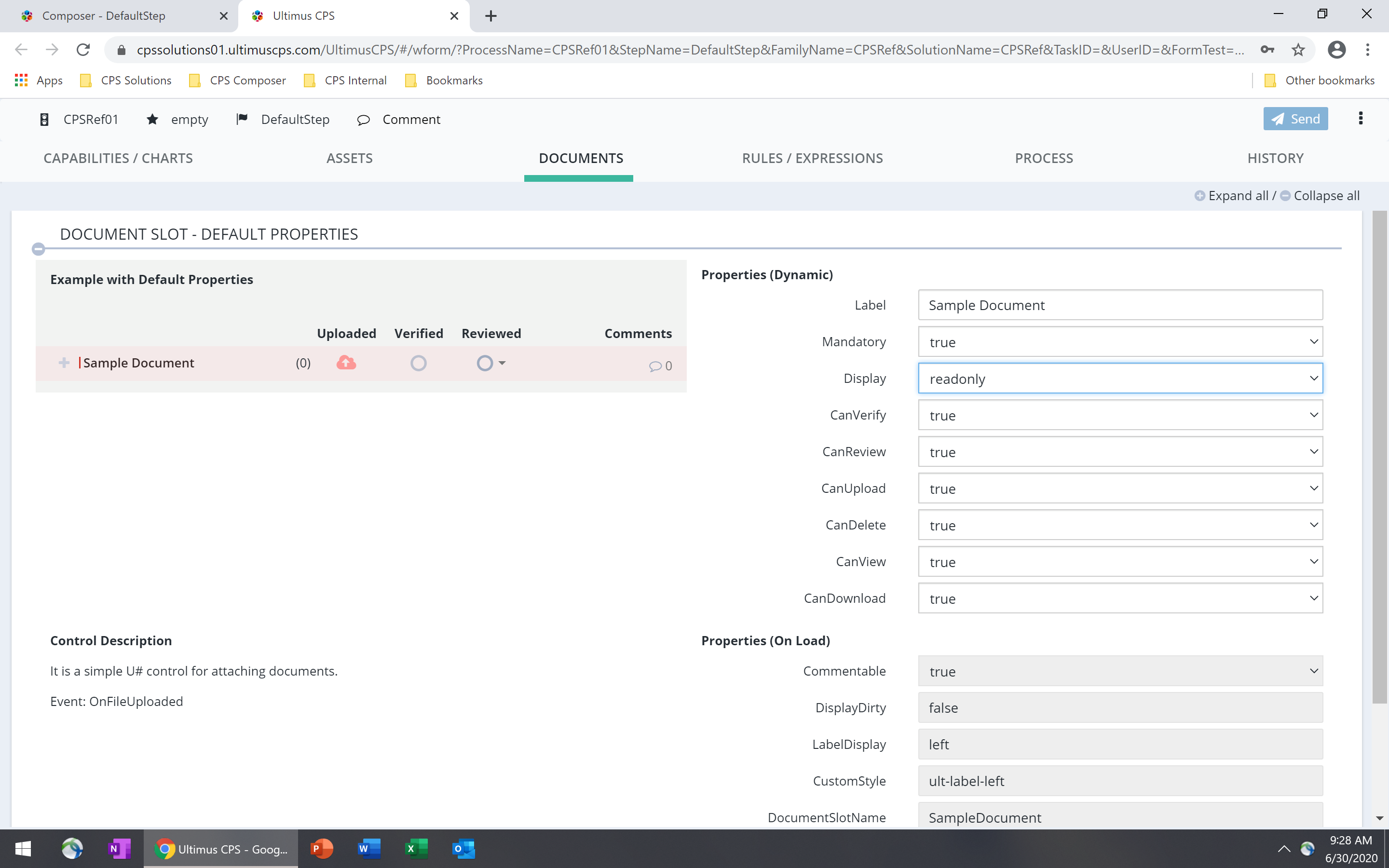 CPS Reference – Document Properties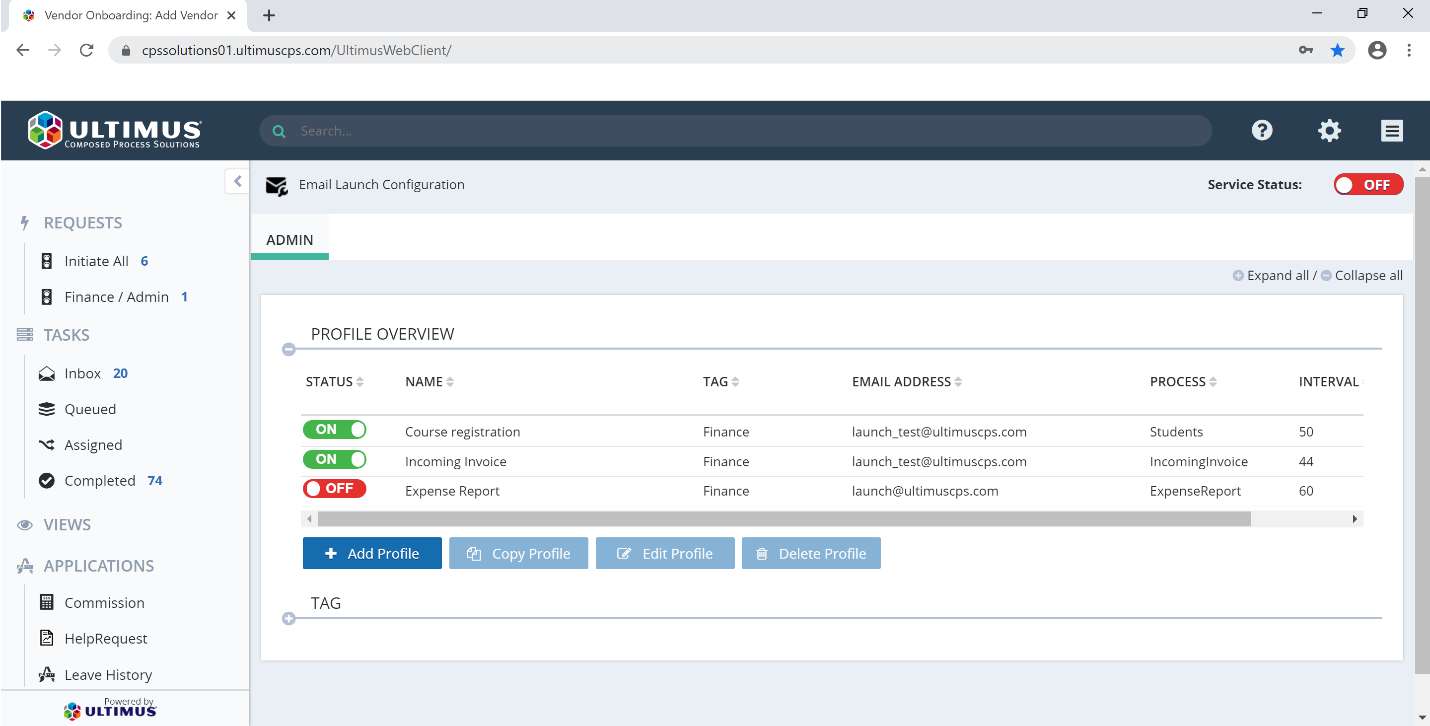 Automated Email Process Launch configurator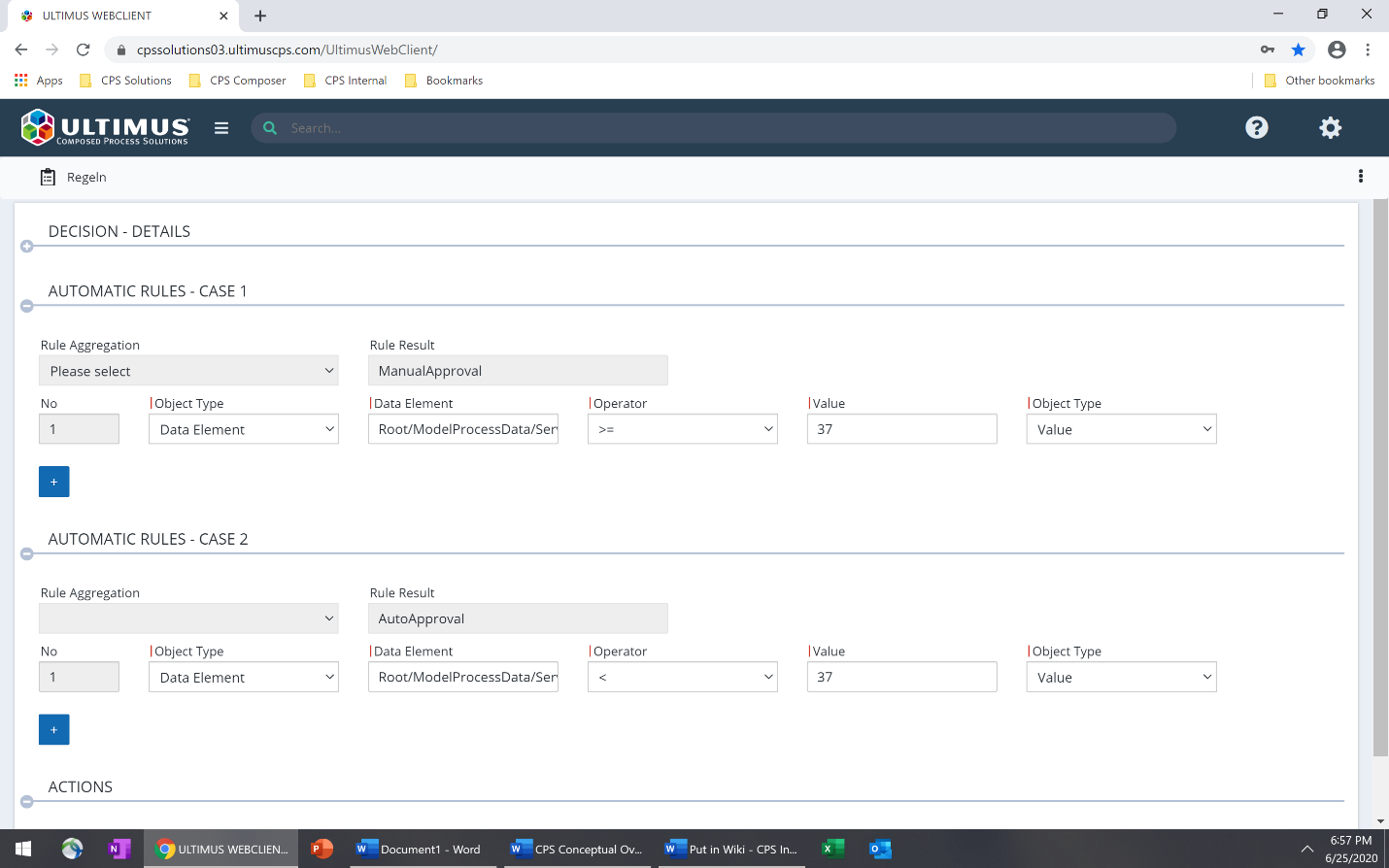 Reusable Business User rule configuration interface
4. Communications Channels
Ultimus regularly disseminates technology, implementation, and roadmap knowledge to employees, customers, and partners.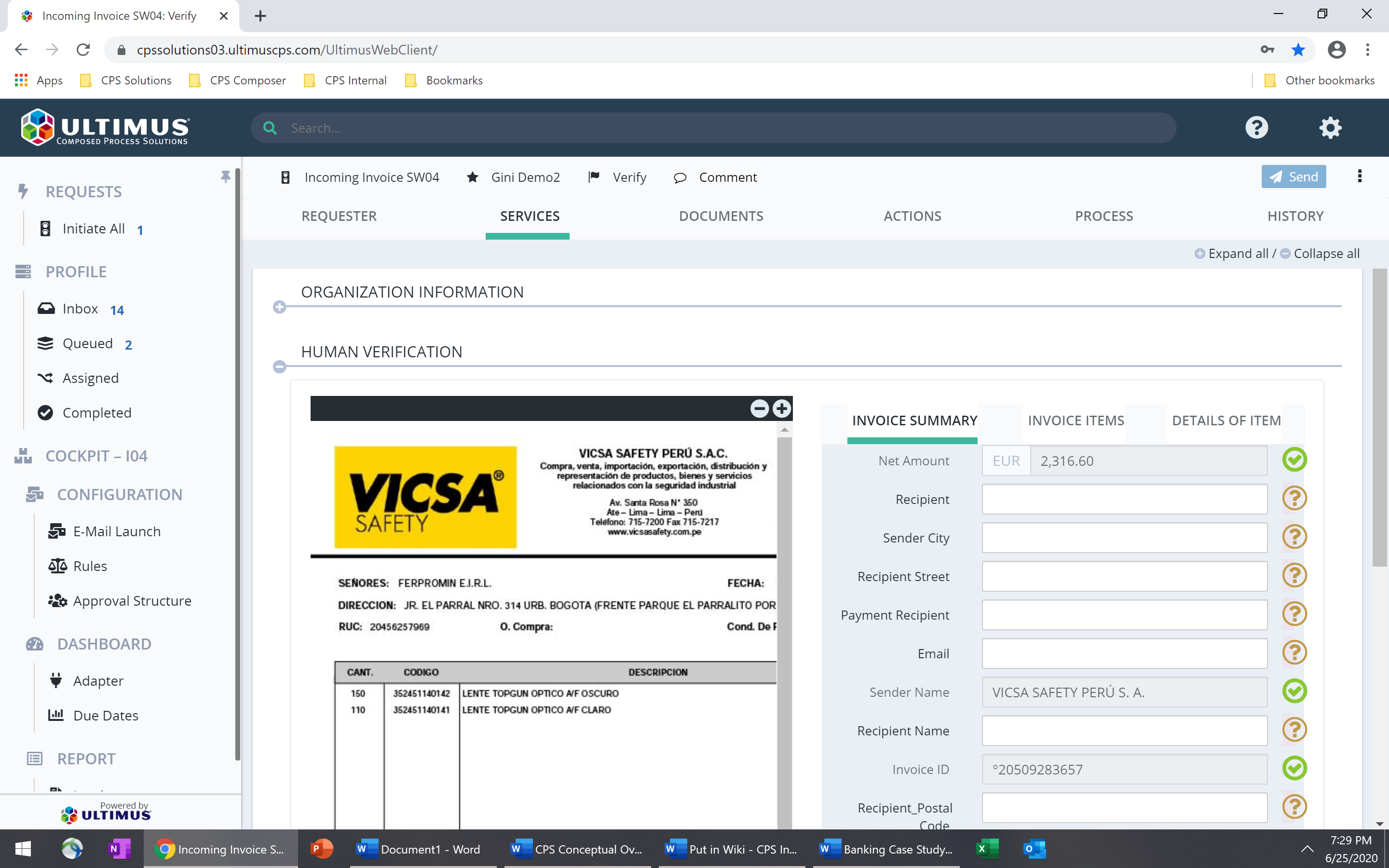 CPS AI-extraction Verification Control
4.1 Partner and Customer Update Meetings
Ultimus offers its customer and partner community between four and six remotely delivered technology and best practice update webinars ("Update Meetings") during each calendar year. Premier Partners and Customers are also encouraged to attend three to five day in-depth sessions held at least annually.
4.2 Partner and Customer Account Management
In order to offer both business and technical perspectives to partners and premier customers, Ultimus uses a team approach to account management. The partner and premier customer relationship team, comprised of an account manager and a technical manager, ensures that customers' Ultimus DPA Suite-related investments are optimized and that the customer is positioned for ongoing success.
4.3 Internal Cross Department Knowledge Sharing
Ultimus ensures the widespread and thorough understanding of technology, business, and customer matters through (1) weekly cross departmental meetings attended by managers and key contributors from all Ultimus departments and (2) a weekly all employees newsletter. These channels cover technical developments and issue resolution, customer and partner implementations, and the other components of the Ultimus Knowledge Framework.
GET STARTED
Ultimus Enterprise Solution Services
At each stage of the solutions lifecycle, we recommend that customers utilize our Enterprise Solution Services at one of four levels of engagement: (1) Training, (2) Resource Augmentation, (3) Advisory/Coaching/Verification, and (4) Outsourcing.
Examples of Ultimus Enterprise Solution Services include:
Upgrade and migration support
Process documentation
Automation strategy and implementation roadmap
Business case and ROI development
Process development and deployment
Outsourced process administration
Process design review and optimization
Process performance Heath Checks
Process test and verification
Our Enterprise Solutions staff is available to explain these offerings and to determine which service(s) would best suit your process initiative needs. Fill out the form to get started.