Quick survey: Do you check your personal and work e-mail from your mobile device? Do you text your loved ones and friends throughout the day to check in or make evening plans? Do you find yourself posting updates on Twitter and Facebook from your mobile device?
Chances are you said YES to at least one of the questions above.
Mobile devices connect millions. With a large pool of applications that make life easier and fun, the use of smartphones is on the rise. And thanks to Ultimus, completing your work-related tasks from your mobile device, such as submitting an electronic expense report, asking for a day off or signing an employee review form, has never been easier.
Mobile technologies have quickly become a critical part of today's IT landscape and IT strategy for organizations. Through the use of mobile devices, people are no longer required to sit at their desk in order to participate in work-related activities. The Ultimus Adaptive BPM Suite provides businesses with simple and efficient ways to manage day-to-day processes on the go.
Want to know more? Join Ultimus and NCTA June 23 at the Charlotte Chamber of Commerce as Chris Adams, vice president of North America/Technology, serves as a panelist to discuss, "Connecting Your Workplace through Mobile Applications." As part of NCTA's Emerging Technologies and Trends Series, IT leaders from North Carolina will gather to discuss how companies are working more efficiently and effectively through mobile applications.
For additional information, or to speak with an Ultimus BPM expert, please contact bpmexperts@Ultimus.com.
We hope to see you June 23!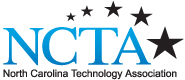 Allison Thiebaud
Senior Marketing Specialist