It is no surprise that BPM related training is a trending topic these days. Business process management (and all that encompasses it) doesn't exactly come natural to the vast majority of us. From LinkedIn debates to discussions on EbizQ, there is commonality (and legitimacy, unfortunately) in the belief that most process improvement initiatives fail. To establish a win-win relationship in the BPM industry, vendors have to ensure that customers are amply equipped to carry out their BPM venture and, in turn, capitalize on the investment and ensuring success.
Courses are increasingly available in universities throughout the world on this very topic. However, professionals can get their foot in the door of BPM and gain needed skills through their BPM vendor. Ultimus Online Training has enabled customers to accelerate time-to-competence allowing for a quick ROI. Through blended eLearning and instructor-led training, we offer course tracks customized for your specific role, cloud-based lab environments and an online training community where you can engage in discussions and ask questions. In 2011, we will expand our curricula to include a BPM Management course, focusing on the needs of executives and business analysts with topics covering best practices for discovery, design, automation and optimization.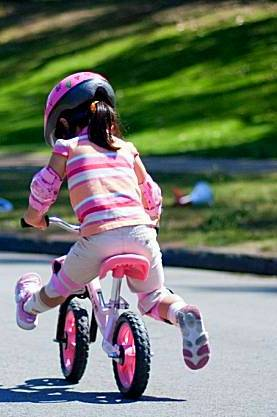 Additionally, Ultimus has partnered with several training organizations to provide customers with educational programs, outside of Ultimus product-specific training, at a discounted rate. Six Sigma eLearning, LLC offers Yellow, Green and Black Belt certification programs in a cost-effective and efficient method through a combination of Live Online and On-Demand self-paced eLearning. AIIM, the leading non-profit organization to provide education, research and best practices to help organizations find, control and optimize their information, has also teamed up with Ultimus. This partnership offers special member pricing for customers on the BPM Certificate Program as well as the SharePoint Certificate Program.
Specifically, AIIM's BPM Certificate Program encompasses:
Streamlining and re-engineering
Requirements gathering and analysis
Application integration
Process design and modeling
Monitoring and process analysis
Managing change
To learn more about how Ultimus Training can help accelerate your BPM initiatives, visit our Training Page, and be sure to sign-up for a free eLearning trial membership. We'll give you full access to our online courses so you can check them out for yourself.
If you are new to the concept of BPM, take a few minutes to check out BPMvsWorkflow. This site explains the difference between business process management and workflow and will provide you with a base to build upon for future learning. It describes how the two technologies are separate and distinct, details commonalities and explores frequent misconceptions regarding both.
Relevant Links:
All Bundled Up: Process Management Predictions for 2011
BPM Implementation: Why Training is so Important
Come Join Me on the BPM Playground
Taylor Leighton
Marketing Specialist
Ultimus