In 2010, BPM industry experts conversed extensively on what exactly the term "BPM" implies, to whom, and where the discipline is headed. Just as in years past, predictions are all the rage as we reflect on the last 365 days and gear up to ring in the New Year. Although it is sometimes just hype (who can forget Y2K?), the recent collection of blogs and articles relating to business process management makes rather bona fide and seemingly factual assertions on what to expect in 2011.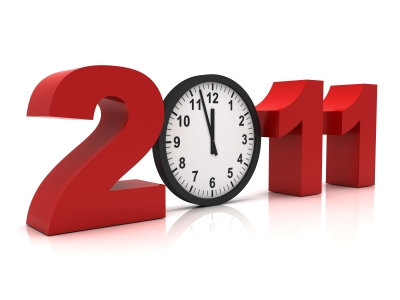 If the recent snowstorm that blanketed much of the United States left you disconnected from your RSS feed, below is a blog medley of BPM in '11:
14 Trends That Wil Change The Way We Do BPM – This is the thought-provoking post that I mentioned last week. As usual, Adam Deane is spot on in what we can expect in the future of business process management.
In 2011, IT Will Continue To Deploy Business Process Capabilities – Forrester's Alexander Peters reminds his readers that it has been ten years since Forrester predicted the death of IT; the vast majority of IT departments have since gone through substantial restructuring and overhauls.
The Hottest BPM Trends You Must Embrace in 2011! – Clay Richardson, another leading analyst from Forrester, highlights certification programs and social BPM, among other industry developments.
The Top Twelve Customer Management Trends for 2011 – To round out the Forrester trifecta, analyst William Band discusses customer management trends,including the extension of business process management to front office functions.
Of course, these New Year musings didn't happen overnight. 2011 has been on the minds of the BPM industry for quite some time. Even back in July, the talk was the future of business process management, as Adam Deane made fact-based calculations in The BPM Industry Will Generate $23 Billion of Hype in 2011.
EbizQ posed the question: What key developments do you see for BPM in 2011? There were various answers, one even including the radical notion of a BPMS delivered entirely through Facebook or Twitter. While I don't see the likelihood of this, a BPM vendor does need to plan for continual adjustment of their BPMS in unison with the business process tribulations presently faced by organizations. Despite all the changes that come with each year, there is one guaranteed constant: people are the core of business process management and we, as an industry, focus on relieving their process pains. As mentioned by Chris Adams in Streamlined and Easier BPM is BPM Innovation: BPM "Take-Two", despite all the fuss about social/new technologies/etc in BPM, focusing on human usage and the "meat and potatoes" of business processes is fundamental and core. If the developments and trends help us reach this goal, we are on the right track.
Relevant Links:
Is the Need for Adaptive Processes on Your BPM Wish List?
10 Reasons You Should Ask for Process Automation for Christmas
Eliminate the Black Screen: Your Company's New Year's Resolution
Taylor Leighton
Marketing Specialist
Ultimus