The age old argument: is BPM an IT initiative or to be driven by business? There are three perspectives on this matter:
IT - As IT is ultimately responsible for managing the application portfolio in a company, any BPM Suite purchase must be championed by IT. In this view, business can adopt to utilize whatever IT technology is offered to them.


Business - As a BPM Suite ultimately is to better serve the business of a company, the decision on what BPM Suite to purchase is driven mainly by the business needs. In this view, IT's responsibility is to make the decided upon BPMS fit into the company's existing application stack.


Both - As with any critical company decision, input and oversight from both IT and Business ultimately leads to a successful BPM initiative (by the way, while my vote is with "both", I do believe the majority decision does lie with Business).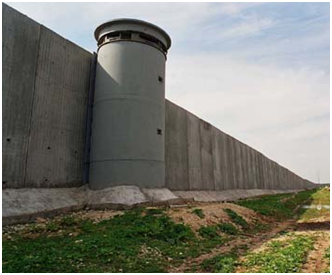 I am encouraged to see that the "invisible wall" that separates IT from Business much smaller today than 15-20 years ago. In the years past, a business executive caught walking down the wrong hall in a company's building would be asked "Why are you down in the IT wing? Are you lost?" I remember in my first job out of college, a developer inadvertently walked into the business wing. The Sales VP, not even knowing who this person was, handed his trash can to him (thinking he was there to clean the office).
In my travels today to both existing customers (who are expanding their BPM implementations) as well as new opportunities considering a BPM Suite, representation from both sides participates in BPM Suite product demonstrations and planning sessions. From an organizational perspective, I also see companies today bringing IT closer to the financial and business team. This point is reinforced by a recent Gartner finding. If you have a LinkedIn ID, then you can view the report here. If not, the direct Gartner link is here. In this report, Gartner finds that in more than 40% of 500 survey responses, the IT departments in a company report into the CFO role. In this organizational setup, the CIO and the CFO work hand-in-hand to ensure IT direction is in alignment with the financial and business needs of the company. While it can be argued that a large percentage of a company's top-level business dealings should involve a CFO, it is interesting to see the close relationship between the CFO and IT.
This brings me back to my personal opinion stated earlier in this post: while I do believe that something as important as a BPM Suite purchase should be influenced by IT and Business, ultimately, companies are in the business of doing business. And with that, the success of a BPM initiative in a company is one where the goals of improving the business effectiveness, efficiency, and ultimately the company finances are kept in mind. But if the BPM Suite technology is difficult to roll out and employ, all of goals of the BPM initiative will quickly corrode.
Relevant Links:
Business Processes Should Not Be Driven By IT Initiatives
Rethink The Ways You Update Your Process Participants
BPM Suites Provide Value To Technology Partners
Chris Adams
VP Product and Technology
Ultimus