Solutions
Ultimus Expands Intelligent Document Processing Capabilities
Ultimus offers Intelligent Document Processing capabilities that reduce the cost and complexity of automated business process solutions.
---
New York, NY – March 3, 2022 – Ultimus, the award-winning leader in low-code digital process automation, announced the availability of additional Intelligent Document Processing capabilities that reduce the cost and complexity of developing optimized, end-to-end automated business process solutions.
The Ultimus Digital Process Automation Suite's innovative Flobot™ technology automates repetitive, error-prone human tasks and simplifies integrations - without the need to write code or separately license RPA "bots". Newly released IDP Flobots™:
Pre-integrate with multiple best of breed machine learning extraction providers so that invoice, purchase order, receipt, and other unstructured document data is seamlessly and automatically incorporated into business processes
Leverage Ultimus machine learning models that recognize and extract structured data from passports, identification documents, and government forms
Automate the training and retraining of industry and customer specific machine learning models and report on model accuracy
Pre-integrate with sentiment and keyword analysis for extraction of data and routing and prioritizing of emails and text messages.
Ultimus also released a newly enhanced Extraction Verification Control where human-in-the-loop validation of extracted data is required.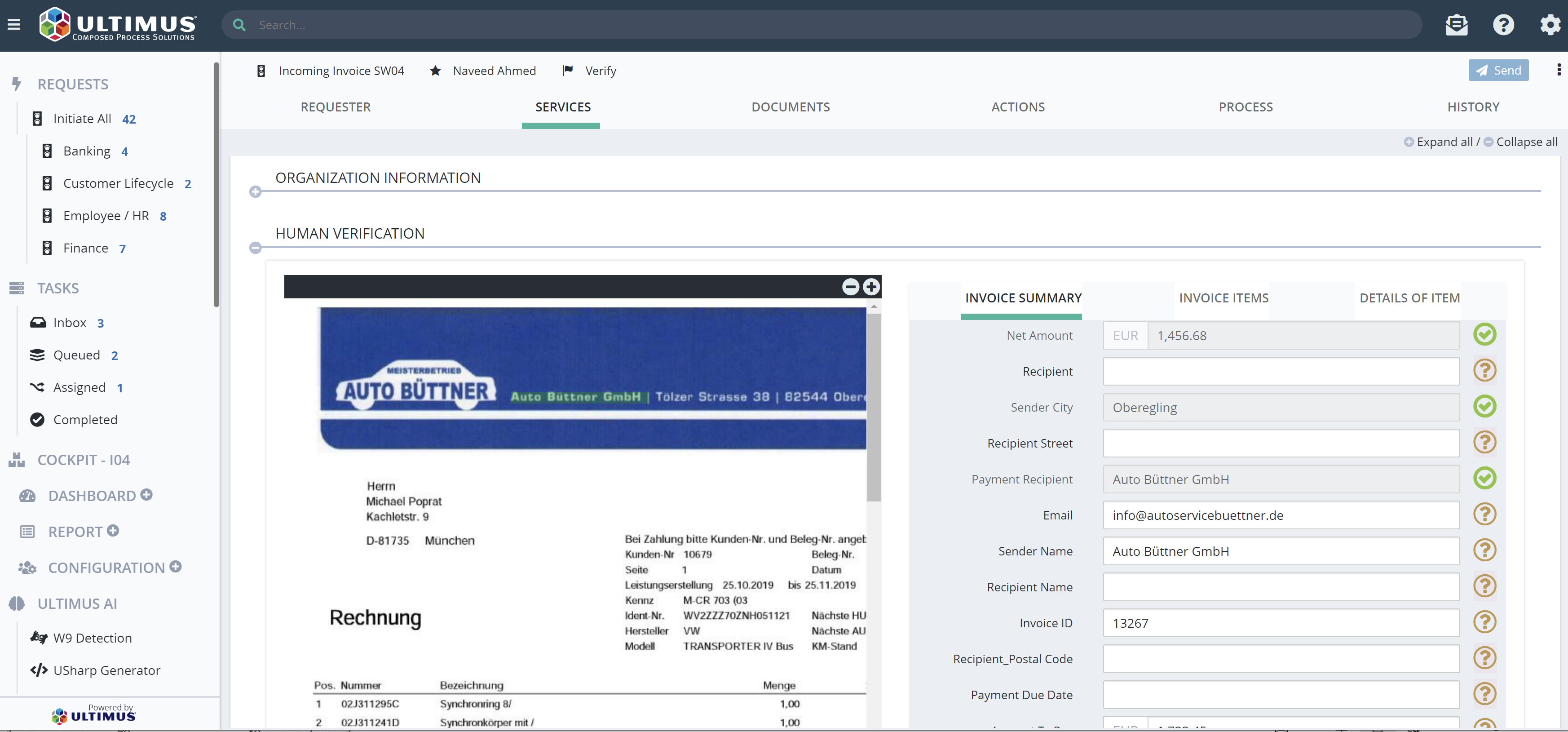 Ultimus Chairman & CEO Leigh Michl commented "if you want true end-to-end automation instead of half steps, you need a strong business process automation platform to orchestrate all the parts – integrations, business rules, extraction, humans and timelines. With our unique architecture, intelligent data processing capabilities are just one of the many reusable assets that you compose into end-to-end solutions. If customers had to figure out how to do it on their own for each flavor of IDP and for each project, it would take forever and be impossible to maintain".