SAP
, at a very high level, consists of enterprise applications which began as a means for interacting with customers and employees through various types of business systems in order to complete necessary operational functions. SAP applications use a common corporate database to provide the ability for businesses to manage their:
Finance and accounting initiatives
Daily operations
Supply chain and production materials
Human resources
Plants and Facilities
A BPM Software Suite, on the other hand, is an enterprise process automation tool. It helps organizations map out everyday processes to identify and eliminate bottlenecks, control costs, make day-to-day processes as efficient as possible, and ensure the effectiveness of the people involved in the processes. A key difference between BPM and SAP is the amount of time and resources required to implement each system. With SAP, implementation is very costly in terms of money, time to implement, and resources required. A high quality BPM Suite, however, overcomes these pitfalls by uses drag-and-drop process implementation functionality and provides a rapid, easy deployment model.

At this point, you may ask yourself- If SAP can provide my company with a single corporate database that spans and services all of my functional business areas, then why would I need BPM Software? Additionally, since many enterprise applications, like SAP, have started incorporating a process management capability as a core function, their customers are naturally inclined to assume that the enterprise application can handle their BPM requirements. However, this mentality quickly becomes problematic when your efforts are no long fulfilled by SAP.

The best example and understanding of the need for SAP and BPM integration is reflected by the hierarchy of transportation. Some modes of transportation, such as airplanes and trains, are fast, efficient, mass transits of goods or people from point A to point B. However, an airplane or a train will not take you directly to your house. Rather, you need a second mode of transportation that is more flexible, personal, agile, and less costly, such as a car. Organizations use both modes of transportation depending on their need. Thus, one type of system cannot be used economically to handle all possible requirements.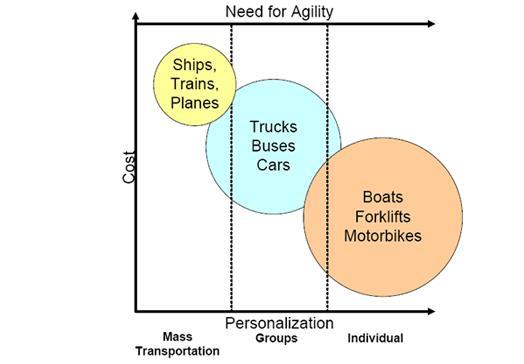 BPM provides the means of extending and supporting deployments of SAP and other enterprise applications. BPM, therefore, fills in the gaps between enterprise applications by complementing their functionality and enabling processes that extend outside each application and extends to employees, customers, and partners. In this role, Ultimus Adaptive BPM Suite leverages four key capabilities:
Shortest-time-to-value for deploying BPM processes through rapid automation
Enabling rapid adaptation of processes to change, exceptions, human factors and need for collaboration in knowledge worker processes.
Facilitating rapid integration with SAP and other enterprise applications
Seamlessly extending business processes to the information worker desktops through tight integration with Microsoft Office, e-mail and portals.
Enterprise applications like SAP provide significant business value and perform critical functions inside an organization. However, they cannot be expected to do everything, just like a multi-million dollar modern airplane cannot be expected to drop you off at your home like a car. Organizations must plan to have multiple business process systems to handle the various types of processes that they have to manage and improve.
Related Posts:
Business Processes Should Not be Driven by IT Initiatives
Business Processes: Recognizing You Need Business Process Improvements
Building Your Ultimus V8 Process Library Quickly: Reusable Process Libraries
Avoid Investing in Workflow in Non-Workflow Applications
Don't Stop Short With Workflow... Go To The Next Level With BPM
Mary Katherine Strupe
Marketing Coordinator
Ultimus