So, you have decided to automate your process with Ultimus Adaptive BPM Suite? Ideally, this means you have settled the following basic questions:
What exactly is our process aimed to do?
Who are the participants in our process?
What integrations do we need?
Is the routing logic defined?
What possible exceptions are there and how are they to be handled?
With these questions addressed, you might think you are ready to begin the automation initiative. But before starting the effort of drawing and mapping your process in Ultimus BPM Studio Client, you should first check Ultimus' Process Templates repository. In this repository, you will find working examples of business processes that may be exactly what you are attempting to build yourself. Ultimus has assembled numerous business processes from the past that cover some of the most common business processes being automated today, including:
In many cases, utilizing an Ultimus process template as a starting point may save you 60% of your total design effort (as these processes already include basic process layout, forms design, and rules) compared to building the process "ground up".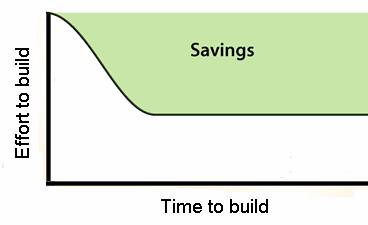 Even if the way your company handles these common processes differ than the Ultimus process template, you may still gain value in understanding how others have designed Ultimus form logic, rules and routing logic, and integrations with common third-party technologies. By leveraging the information in these process templates, you will have the extra knowledge and expertise to build a business process that best suits your company's needs.
Chris Adams
VP of Product Marketing and Management
Ultimus