There are literally hundreds of business process management (BPM) vendors out there that offer different BPM suites and process automation software applications. The question is: How do you choose one? There are definitely some crucial considerations that you need to carefully think of in order to make the right choice for your business.
According to BPM industry experts, there are ten characteristics every BPM Suite must include:
Process execution and state management engine
Model-driven composition environment
Document and content interaction
User and group interaction
Basic connectivity
Business activity monitoring (BAM) and business event support
Simulation and optimization
Business rule management
System management and administration
When deciding on a BPM vendor, it is important to read non-biased reviews and to, of course, do your research. Technology Evaluation Centers (TEC), helps companies research, evaluate, and select the best enterprise software solutions for their unique business requirements. They analyze vendor solutions objectively to ensure your interests come first. Ultimus recently showed a demo to TEC and they were able to evaluate the Ultimus Adaptive BPM Suite and its features, as well as analyze its characteristics from the list above. The Ultimus Adaptive BPM Suite achieved maximum scores for process modeling, security management, form management, workflow portal, monitoring and management, and process analytics.
While it's necessary to know whether a product supports a base of common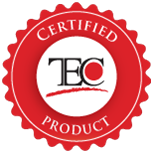 functionality, it's also important to understand how a product really differs from the crowd. TEC analyzed the Ultimus Adaptive BPM Suite in respect to this as well. According to TEC, the "Ultimus Adaptive BPM Suite is without a doubt one of the leading solutions in the BPM space."
If you're currently in the process of selecting a BPM vendor or interested in learning more about TEC's analysis review, be sure to read the entire report on Ultimus.
Laura Storjohann
Marketing Communications Specialist
Ultimus Inc.