Agility could easily be one of the most frequently used buzz word associated with technology today. Unfortunately, the business value is vaguely described as being able to adapt to business changes within a short period of time. Short can be relative and expectations differ from one company to another. Ultimus believes it is important to separate business logic from the application and we will explain why.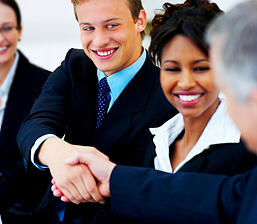 A company was in search for a Regional Manager for their operations in the Middle East. So far they had businesses in North America, Western Europe as well as in Asia. Filling similar positions in other regions went without problems, due to an automated new hire process – from application entry to automatic confirmation, evaluation and rejection. When posting the job offer for Dubai on Monster.com, more than 400 applications poured in just within the first two days. Even with the new hire solution in place, operation simply could not cope. Quickly the new hire process was changed to allow automatic replies on application entries, a larger group of people to conduct initial reviews and interview scheduling that was independent from manual coordination. This allowed the company to reduce the backlog and return to normal operations within hours. The additional resources to review the applications were removed from the recipients group when the Human Resources team was able to handle the applications again by themselves.
The company was capable of dynamically reacting to unexpected circumstances. Changes to business rules, organizational charts, or exceptions happen frequently, and if a business person can make them within hours, the technology provides real value through agility.
Interested in learning more about Ultimus Human Resources solutions?
Franz Schubert
Director Corporate Business Development