Here in the US, the National Football League playoffs are upon us. Like everything that passes in my life, I relate things back to BPM (which as I have said in previous blog posts, is a curse….smile). But in this case, playoff football preparation is a perfect analogy for successful business process automation. When an NFL team starts the year, there is a goal in mind: make the playoffs. Of course, every team wants to win the Super Bowl (and that is the ultimate goal in mind), but you cannot win the Super Bowl if you do not make the playoffs. Much like it is not enough to simply say "our football team will play this year", it is not enough to say "automating our business processes will make us successful."
Successful process automation implies that an existing manual (or inefficient partially automated) process in its current state must be improved to meet a specified goal. Otherwise, why do the exercise of process automation? Yes, it is true that process automation in itself has value. Moving away from paper documents, email trails and shared MS Office documents have value. However, if those process improvements are the only goals with your process automation endeavor, then you are "falling short of the goal line". Furthermore, business success is defined by metrics and goals. Sales reporting, company revenue reports, and individual employee plans are fundamentally defined in achieving specified goals.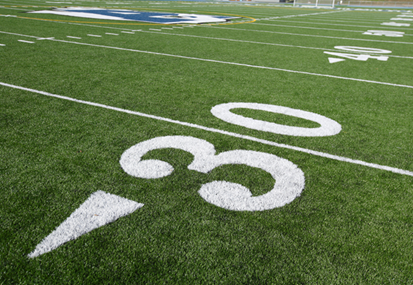 Some examples of process automation goals, as I have seen them through my BPM experience, include:
Improve corporate revenues by 20%
Reduce credit approval times by 40%
Reduce operating expenses by 30%
Cut miscellaneous expenses by 25%
It is important to use the end goals of your process as a cornerstone of your process automation plan (process modeling, human and system involvement, application integration, and process metrics and reporting). If this strategy is not adhered to, then you run the risk of the process automation experience taking tangential roads, and you end up with a process solution that is quite different than what was originally planned.
Over and above workflow solutions (where processes can be built and automated), BPM Suites provide additional value in process metric reporting that is tightly coupled to process execution. Real-time reporting of process metrics can provide extremely quick results of automated processes and obviate the need to wait for weeks and months to understand process goal achievement.
No matter how much pre-planning and process discovery that is executed on the front end, automated processes require change and improvements. These needs are handled well by BPM Suites. BPM Suites provide process optimization methodologies that allow you to make real-time corrections and improvements to your live processes. This type of functionality ensures you continue to work towards your process goals without the need for entire process reconstruction and taking your processes "offline".
Relevant Links:
Automate, Don't Wait, on Business Process Improvement
Don't Just Consider Complex and Complicated Processes for Automation
Chris Adams
VP Product and Technology
Ultimus