Solutions
An Enterprise Approach to Request and Approval Automation
Most organizations struggle to automate their request processes. But what if there was a better way? Ultimus found that requests share many commonalities.
---
When you think about it, a great deal of what we do at work involves completing, processing, and tracking approvals and requests.
These requests range in importance, effort, frequency, and complexity. Some are simple, repetitive, and low risk like IT application access, password resets, and hardware purchases. Some - like loan approvals, major capital expenditures, and product engineering changes - are complex and come with significant financial or reputational risks.
Most organizations struggle to automate their request processes. Options include packaged solutions that only automate a particular type of request, like purchases or travel reimbursements, and bespoke automations developed with traditional coding or low-code tools. In both cases, the result is a patchwork of inconsistent automations that result in an explosion of cost, complexity, and frustration for end users and system administrators alike. So most remain manual, slow, and inefficient.
But what if there was a better way? Unlike other approaches that treat each request type as unique, requiring everything to be developed over and over again, each time in a different way, Ultimus found that requests share many commonalities. If you look at it right, a credit approval process, a quote approval process, or an invoice approval process are as much as 90% the same.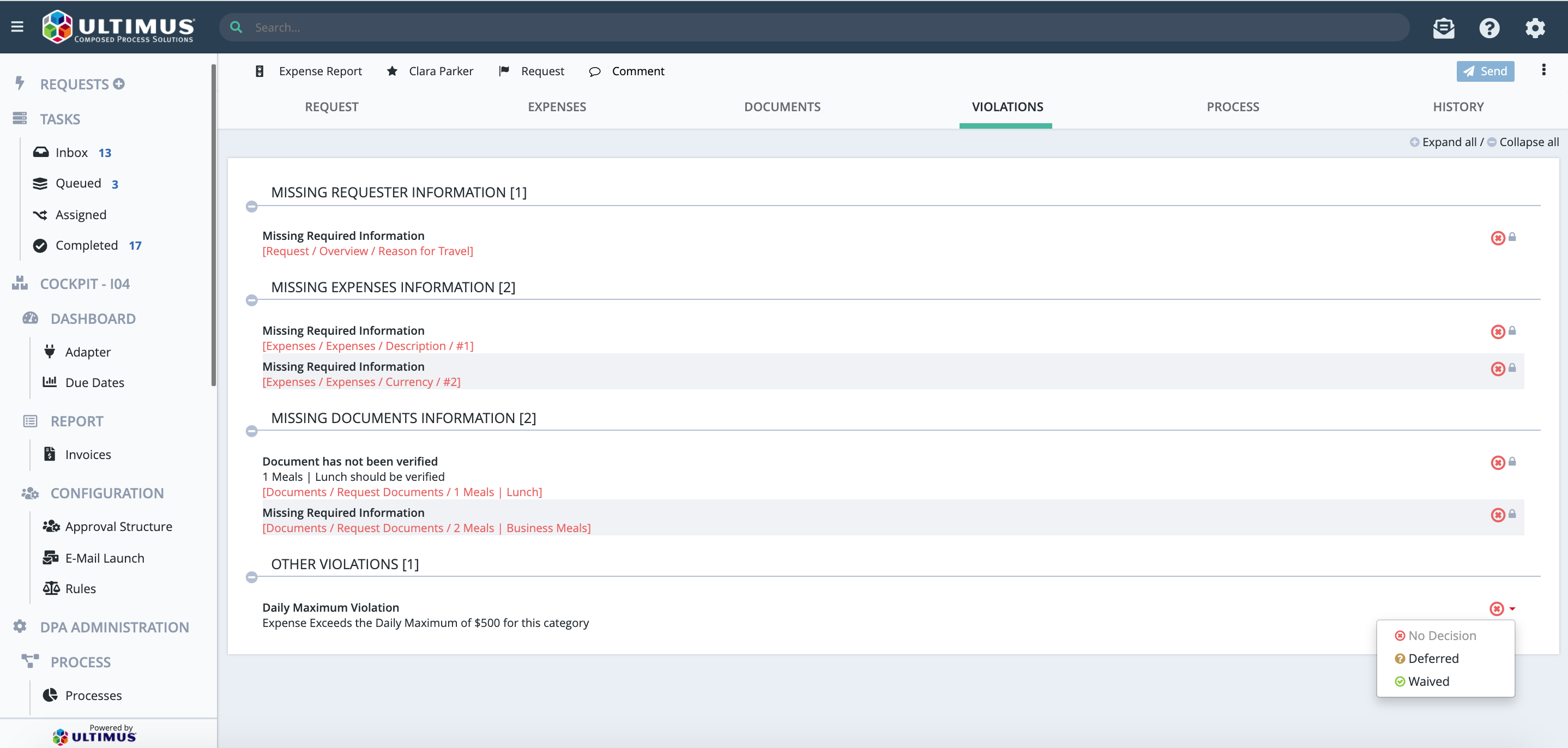 The Ultimus Standardized Request Service pre-implements these commonalities in a standardized way so that they no longer need to be developed and managed. The unique requirements of each use case and customer's way of doing business are configured in a way not unlike the online configurators you use when buying a car.
But in the software realm, you can do a lot more than pick paint colors and wheel covers. Ultimus allows customers to configure conditional process flows, approval matrices, escalations, notifications, rules for automatic processing, validations and policies, and many other solution aspects – without IT involvement.
Ultimus' approach to request and approval management offers:
A consistent standardized approach that shortens time-to-live, cost, and end user training.
Built-in, sophisticated functionality that maximizes end user productivity and reduces operating costs and turnaround times.
Visibility into process activity, bottlenecks, and performance.
A built-in portal providing a unified workspace for all process participants, tasks, and requests.
A secure way to extend processes outside the organization to customers, partners, etc., without exposing private or sensitive data.
Built-in responsive design and device detection allowing solutions to work on any device without additional effort.
Pre-configured solution starter templates for common use cases.
Sign up for a demonstration or proof of concept from one of our solution experts.
See how others have had enterprise request automation success in these customer case studies.