Background
Ultimus Client: Sharjah Islamic Bank (SIB)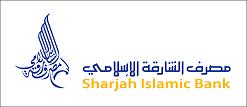 Industry: Banking and Finance
Solution: IT Service Requests
From its roots as a conventional bank, Sharjah Islamic Bank (SIB) became the first institution in the world to convert successfully to Islamic banking in 2002. Since then, SIB has provided a broad range of retail, commercial, corporate, investment and international banking services to institutions, firms and individuals. Because process automation forms a focal part of the bank's overall Corporate Management culture, they decided to implement Ultimus as their core BPM platform in order to maintain their competitive advantage and enhance their efficiency and process visibility.
To accomplish this, the first step was to automate various IT processes within SIB to achieve a principal alignment of business and IT. In doing so, the business would become empowered and could gain more visibility and control over its own processes.
Solution Overview
The IT Services Request process solution is representative for the other IT-related processes at SIB that have been implemented on the basis of the Ultimus BPM Suite. These basic internal processes are very important; all employees whom are located at different branches utilize them in order to contact the central IT Department for assistance. As they are also highly dependent on internal business support, the bank's Information Management and Technology Division received thorough training from Ultimus which provided the team with the necessary qualifications and competencies to design and develop their own processes across the bank, while being able to provide permanent on-site support.
While the IT Services Request process involves any requests for hardware and system access requests for software or applications, there are specific requests for internet and email access, for password resets and for other system accesses. These processes can be initiated by anyone in the organization who requests assistance from the IT Department. After the user initiates the process, the request moves to the specified supervisor for sign-off.
Once the request has been approved, an assigned person from the IT Department receives the request and performs the task. After the services have been performed, the user automatically receives a receipt which they must acknowledge. As these IT service requests are now sent electronically via the Ultimus process, process transparency is guaranteed as the current process status can be tracked at any time. Delays are therefore eliminated as the response time is accelerated.
Additional Automated Processes
Just like the request for regular IT services, SIB also created a number of processes that manage access to the internet and email, and to other additional systems that a user would need. Another automated Ultimus process is a request to reset a password, which improves efficiency due to a faster response time while ensuring company and user data security.
Additionally, in the future, SIB intends to integrate Ultimus with other systems so that customer requests can be satisfied and managed by any of their service and relationship management staff.
BPM is critical for banks and financial services organizations. Financial services organizations that deploy Ultimus BPM can increase revenue, lower operating expenses and improve customer satisfaction. BPM accelerates speed to market and helps the enterprise achieve greater ROI in less time.