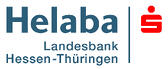 Background
Ultimus Client: Helaba Landesbank
Industry: Banking / Financial
Solution: Process for Electronic Rights Management via Intranet (PERMIT)
Helaba is one of Germany's leading Landesbanks and a premier global financial center. With a workforce of over 6,000 employees, the bank maintains two headquarters, multiple regional and representative offices, and affiliates throughout Europe.
Goal: Automate processes and improve internal controls
Banking institutions such as Helaba must protect the integrity and privacy of their financial data and ensure approval authorizations are granted to only those individuals who meet the necessary criteria. Improper approval authority in the hands of the wrong employee can result in devastating financial losses for a bank. At Helaba, every system authorization request, whether for new access or a change in status, needs to be approved by an executive manager and the person responsible for the application. In addition, each step must have written documentation available to all employees of the company. There were over 70 different types of paper forms and thousands of requests that were generated per year. Due to the complexity of the application process, few individuals really knew what the authorization meant and executives often were unclear on what they were approving.
Other challenges included:
Complex paper forms. There were over 70 different types of system access forms from which the requestor had to select the appropriate one for each application.
Long processing time. Due to the number of authorizations necessary and poor transparency, the processing time could take four weeks from submission to access part of which came from the mailing delay of the paper form.
High risk of error. A single request would change from paper to email to phone to copy to fax throughout its journey, creating duplication of effort in rekeying data and increasing the risk for error.
Low visibility into the process. It was virtually impossible to know who was working on the request or the identity of the originator, which was a source of dissatisfaction for employees and management.
Ultimus' Approach
Helaba chose Ultimus' Adaptive BPM Suite due to its high usability, easy-to-define processes, and customizable forms which integrated seamlessly into the existing Helaba system. This formerly cumbersome process was not only automated, but optimized into only six steps. Today, the entire process is done completely by email and executives receive only one request per authorization. Bottlenecks have been eliminated as every step escalates after a set period of time and is terminated or reassigned as appropriate. The requests are automatically assigned an Ultimus incident number when they are initiated and the PERMIT process begins.
Implementation
The implementation process for Ultimus' BPM Suite was smooth and efficient. The process was tested over the entire bank before going live and was rolled out in one department at a time due to the high volume of requests. The Ultimus solution integrated seamlessly with the Helaba system and is so user-friendly that official training was not necessary, even though the process is used by thousands of employees.
With the help of the Ultimus BPM Suite, Helaba generated operational benefits in the area of cost and time savings as well as improvements in efficiency and transparency. A high degree of user acceptance was achieved through the continuous focus of Ultimus on human centric capabilities within the Ultimus BPM Suite.
About Ultimus
Ultimus is a global provider of process solutions that helps companies grow their business, increase profits and control risk. Ultimus increases operational efficiency and flexibility, so companies can act faster with less effort. Achieving significant and measurable results for customers through the combination of expertise, global experience, services, and technology, is the core mission of Ultimus and the basis for the ongoing success of its customers. Ultimus' award-winning technology seamlessly adapts to people, systems and change. Utilized by more than 2,000 customers worldwide, Ultimus provides solutions to organizations such as Chevron, Sony, Pfizer, Newell Rubbermaid, Frito Lay, and Sanofi. Ultimus is headquartered in North America, and has additional offices in Latin America, Europe, Asia, the Middle East and Australia.