In this webinar, we review the most significant changes in the newly released Ultimus Digital Process Automation Suite 2021. Ultimus has been hard at work developing newly enhanced tools, features and functionalities to help you better manage, automate, and optimize your business processes.
Ultimus' Director of Product Management, gives a deep dive session that covers an explanation and demonstration of key enhancements and features in Ultimus DPA Suite 2021 including: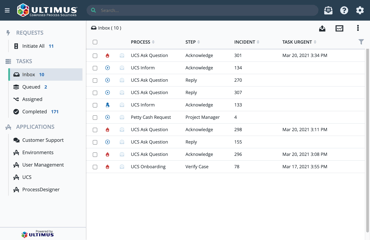 Expanded AI/ML capabilities
Faster solution composition and speed of development
Simplified end-to-end automation capabilities
User experience enhancements
Improved comprehensive security features
New tools for business owner control
And much more
View this webinar to learn how this new Ultimus version can make your goal of pervasive, seamless, end-to-end automation a reality.
Run time: 22 minutes
Original air date: March 30, 2021