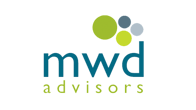 MWD Advisors is a specialist technology advisory firm that shows how digital technology changes work; helping today's innovation, architecture and technology change leaders accelerate their success and manage risk.
Despite what you might think from looking at some analysts' market reports, there's no overall 'best vendor' or 'best product' – at least when it comes to Process Application Platforms. What makes sense for you depends completely on your context. This report shows how certain kinds of customer context suit certain technology vendors, and will help you get started in building a vendor shortlist.
Top takeaways:
There is no 'best vendor' or 'best platform'
Helping you understand 15 key vendors' offerings
Download this report for product analysis and comparisons, in-depth analyst recommendations, and to learn how you can transform your enterprise into a streamlined, digital business.
© MWD Advisors 2018