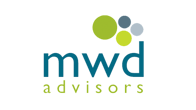 MWD Advisors is a specialist technology advisory firm that shows how digital technology changes work; helping today's innovation, architecture and technology change leaders accelerate their success and manage risk.
Blockchain platforms have evolved from their cryptocurrency origins. They are now being built to target enterprise use cases across many different industries (from financial services, through manufacturing and the supply chain, to healthcare, insurance, government, telecoms, and more). They're also becoming far better integrated with business systems and complementary technologies like IoT and business analytics platforms – and coming ready-built as managed services, wrapped in enterprise-friendly tools and utilities to make it easier to adopt in production environments.
Top takeaways:
Moving from proofs-of-concept to production
Enterprise IT demands enterprise blockchain
Blockchain platforms have evolved
Download this report to learn how blockchain technology has evolved, to understand the most important standardization and ecosystem initiatives, and to learn about the work that vendors large and small are doing in this fast-moving space.
© MWD Advisors 2018