When I'm evaluating a product, I go to the website and expect three things:
Text: Help me understand product within five minutes.
Video: Show me why I need it within one to two minutes.
Plug me in: Let me play with the product so I can really grasp it.
Over the years, we've tried various ways to showcase the value of Ultimus BPM Suite. Sometimes successfully and other times not. Technology today, however, is providing us the tools to meet my expectations, and that's really exciting to me.
You may have noticed lately that we've been working hard at taking advantage of these technologies in our marketing, sales and training initiatives. We all know that BPM is not an easy concept to convey or comprehend, but I try to look at it as I do with training: "It's all ones and zeros – you just have the put them in the right order for people to get it."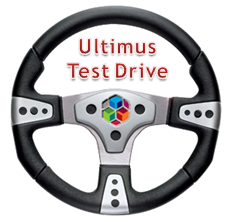 So in addition to improving our Ultimus.com website messaging and adding videos to Ultimus TV, we've also continued efforts to help "plug you in" through the Ultimus Test Drive.
Today I am happy to announce the release of our third Test Drive which features a Purchase Request Process – something that all companies use and need.
Think of this one as more of an "Introduction to Ultimus" and process automation. Compared to our other Test Drives (SharePoint Integration and Process Designer) it is more simplified. Our goal is to provide a quick and easy experience that shows the real value of Ultimus BPM and how it can benefit any business.
I'd like to invite you to sign-up and take the Purchase Request Process for a spin. This Test Drive should only take about 20 minutes; so if we're doing our job correctly, you should expect to invest only 30 minutes of your time for a good introduction to Ultimus BPM.
Relevant Links:
Microsoft SharePoint 2010 is Good for BPM
Come Join me on the BPM Playground!
A BPMS Alone Cannot Improve Your Company's Processes BPM Initiatives Are Yours to Drive
Paul Estes
VP, Customer Advocacy & Knowledge Management
Ultimus