Stay connected to your business process tasks — anytime and anywhere.
With no complex configurations involved, you can manage business activities from any browser or mobile device. Whether you're approving credit card requests at your bank, processing insurance claims at your agency, or onboarding a new team of employees, your processes can be automated and easily controlled at your fingertips.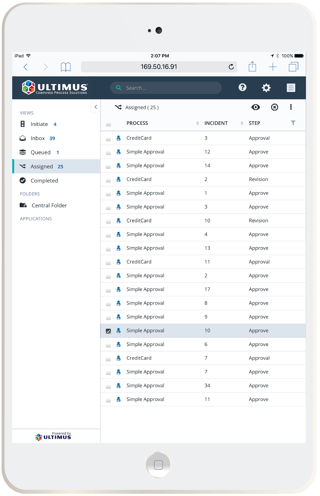 Together with Ultimus Advanced Task Service (UATS), which is a service layer that quickly transfers data between servers and the WebClient user interface, you can now stay connected to managing your business from any mobile device.
Ensure solution performance at scale

Isolate mission critical and sensitive processes into separate environments

Operate multiple solution versions simultaneously

Enjoy a seamless and unified end user experience optimized for different devices, browsers, and languages